Global Network CCTV
Global Network CCTV was set up with the aim of leading the field in the supply of digital Internet CCTV and access control systems.

In this fast-moving technological environment, we specialize in working with our clients from inception to installation and commissioning, with planned back-up maintenance creating a perfect balance between product and application.

All our staff are highly skilled in their field and frequently undergo further training on the latest technology.
We work closely with a wide range of professionals from security consultants, architects and project managers to interior designers, property developers and specifiers, as well as directly with end-users.
Please contact our in-house design team for advice on your requirements.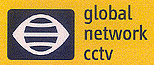 A clear vision of the future.
Global Network CCTV Ltd
Unit 10, 11 Plough Yard,
London EC2A 3LP
Tel: 0800 023 8984
e-mail info@gncctv.com
©2003-2014 Global Network CCTV Ltd